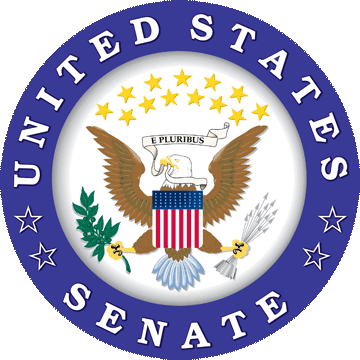 2020 is a pivotal year in the political sphere, and not just for the Presidential election. While that gets the most press, there are also 33 US Senate seats up for grabs. While the GOP has the current majority, there are plenty of political prop bets available about whether or not the Republicans will maintain control of the upper chamber, and you can wager on many of these at offshore political betting sites.
Of course, to make sound bets and really boost your bankroll before Uncle Sam takes his cut, you'll need to be as informed as possible about not only the current US Senate betting odds but also the political climate and contested seats that are most likely to flip. Not every sportsbook will have lines on all the Senate races, but the closest contests should all get attention, and our short guide to betting on Senate elections will give you everything you need to make safe, legal wagers in the political betting market.
Best Online Sportsbooks To Bet On Senate Races 2023
Is Betting On Senate Elections Legal In The United States?

USA political gambling is legal, but only at the best betting sites located offshore. No domestic sportsbook in any state that has legalized sports wagering offers political betting, and it is unlikely that the majority ever will. Some states specifically ban the practice, while others are content to follow the "Las Vegas tradition" and simply don't support the election odds market.
There are no federal laws barring political betting in the United States, but two states – Washington and Connecticut – explicitly ban all online gambling. Though these laws are unenforced and have never to our knowledge resulted in any fines or arrests, you are advised to follow all local mandates and bet on political odds only at your own risk if you live in WA or CT.
When Is The Next Senate Election?
The next Senate elections will occur November 3, 2020. A total of 35 Class 2 seats out of the 100 total Senate seats will be up for grabs (two of which are special elections in AZ and GA). Barring any unforeseen events, the elections should go ahead as scheduled, which means that you'll start to see serious betting lines and Senate odds posted a month or two out from November 3.
Because there is no live betting on politics during election night itself, you'll need to have your wagers in before the vote tallies start hitting the airwaves, so plan ahead!
2020 Senate Election Landscape
Currently, there are 53 Republicans, 2 Independents, and 45 Democrats in the US Senate. To take the controlling majority of the Senate, the Democratic party would need to gain 5-7 seats and defend all their current seats.
Key factors to consider when evaluating the likelihood of a Democrat or Republican winning a particular state include the following:
2020 Senate election polls
The incumbent Senator and any associated scandals
Incumbent reelection rates
Support for the sitting President (Donald Trump)
The constituencies in each state
The rural/urban makeup of each state
The issues important to each state
The public opinion of the President is one of the best gauges to determine whether or not a state will vote for Democratic or Republican Senators. However, with the impossible-to-measure wildcard that is Trump's national popularity, many states are considered toss-ups for 2020, whether they are or not. This can make using Trump odds as a gauge for any Senate election difficult.
Polling is also less useful than it used to be. In a happy coincidence, some of the best Senate election polls are actually the betting odds you'll find online. The reason why is simple: With political betting, US residents are putting their money on the line. They're "voting" with their heads, not their hearts. And that means that you can – as they so often say in politics – follow the money.
Another thing to consider is the incumbent rate of reelection in the Senate. Historically, this hovers around 85%, and that's the chief reason that sportsbooks won't offer Senate 2020 odds for every race on the docket. Some are simply foregone conclusions, and books aren't trying to lose money on Senator bets (and neither should you!).
Senators Up For Election In 2020
The 2020 Senate elections will comprise several races. There are no term limits in the Senate, so in most cases – barring ill health or retirement – sitting US Senators will typically campaign for reelection. The list below provides a look at who is currently running for office in the upper chamber.
Alabama - Doug Jones (D)
Alaska - Dan Sullivan (R)
Arizona (Special) - Martha McSally (R)
Arkansas - Tom Cotton (R)
Colorado - Cory Gardner (R)
Delaware - Chris Coons (D)
Georgia - David Perdue (R)
Georgia (Special) - Kelly Loeffler (R)
Idaho - Jim Risch (R)
Illinois - Dick Durbin (D)
Iowa - Joni Ernst (R)
Kansas - Pat Roberts (R)
Kentucky - Mitch McConnell (R)
Louisiana - Bill Cassidy (R)
Maine- Susan Collins (R)
Massachusetts - Ed Markey(D)
Michigan - Gary Peters (D)
Minnesota - Tina Smith (D)
Mississippi - Cindy Hyde-Smith (R)
Montana - Steve Daines (R)
Nebraska - Ben Sasse (R)
New Hampshire - Jeanne Shaheen (D)
New Jersey - Cory Booker (D)
New Mexico - Tom Udall (D)
North Carolina - Thom Tillis (R)
Oklahoma - Jim Inhofe (R)
Oregon - Jeff Merkley (D)
Rhode Island - Jack Reed (D)
South Carolina - Lindsey Graham (R)
South Dakota - Mike Rounds (R)
Tennessee - Lamar Alexander (R)
Texas - John Cornyn (R)
Virginia - Mark Warner (D)
West Virginia - Shelley Moore Capito (R)
Wyoming - Mike Enzi (R)
Current Senate 2020 Odds
There are no specific wagering lines for the 2020 US Senate elections, at least in terms of individual Senate race betting odds. These will be posted at offshore sportsbooks as the November general nears.
However, you can still bet on a few odds related to the overall outcome of the Senate elections (as well as the 2020 US House elections) at online betting sites. These are political betting odds that have to do with the balance of power in the legislature after the next election. The lines listed below are courtesy of Bovada:
US Senate Control 2020
Republicans -115
Democrats -115

Frequently Asked Questions
1. What is the function of the Senate?
The function of the Senate is to write and vote on new bills that could potentially turn into laws. The Senate, along with the House of Representatives, acts as part of the "checks and balances" system to ensure that no branch of the federal government overpowers another.
The Senate also serves as the court in any Presidential impeachment trial, as we saw in 2019-2020 during Trump's impeachment proceedings.
2. How are Senators elected?
When it comes to who elects Senators, the answer is simple: the people! The voters in each state elect their Senate representatives, and they have been doing so since 1913 when the direct election of Senators was established in its current format.
These are popular votes not bound by districts, which is how Senate elections differ from House elections. For bettors, this makes picking the winning Senator a tricky proposition, as it's harder to meter statewide support than it is to limit your research to districts as when betting on the US House.
3. How many Senators are elected from each state?
Two Senators are elected from each state, for a total of 100 sitting Senators in Washington, DC.
4. How often are Senators elected?
When are Senate elections held? Every two years. But since each Senator serves a six-year term, these Senate elections are staggered. Typically, when there are no vacancies or special elections, you can expect 33-34 seats to be contested during each Senate election cycle.
There are 35 Senators up for election in 2020, though you're only likely to find comprehensive odds on about a third of these races.
5. How long do we elect each Senator?
Each Senator holds office for six years.
6. How many times may a Senator be re-elected?
There are no Senate term limits, so a US Senator can hold office for as long as the voters put them there. This is probably the chief thing to consider when betting on Senate elections. When it comes to election odds, Senate seats are almost always a tough sell for sportsbooks, as they are often uncontested or viewed as safe and secure.
The Senate retention rate for incumbents hovers around 85%, which means that oddsmakers are only going to be interested in the handful of particularly close races in battleground states.
7. Why is placing bets on offshore sportsbooks legal?
Betting at licensed offshore sportsbooks is legal because there are no federal laws prohibiting access, and unless a state specifically has laws prohibiting domestic access (like Connecticut and Washington), you can safely sign up and wager at any of the top election betting sites listed here.