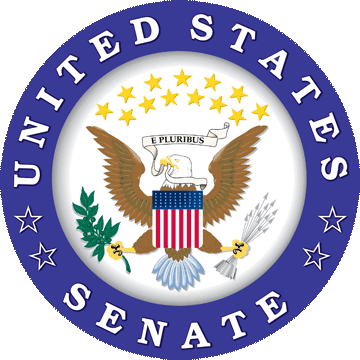 2020 is a pivotal year in the political sphere, as well as, for the new era of gambling in the US through political betting entertainment. Betting on the Senate elections is a great way to delve into this newfound gambling landscape. As more Americans become involved in politics, a more informed voter based has emerged which has fostered a strong foundation for informed betting on political events and races including the upcoming 2020 Senate elections.
As states hold their primaries and elect Senate nominees, we will begin to see the odds emerge for the upcoming races. Once available, we will post the current odds here.
Trusted Sportsbooks For Betting On 2020 Senate Elections
Is Betting On Senate Elections Legal In The United States?

USA political gambling is legal in jurisdictions where sports betting is legal. On the domestic end, Delaware, Nevada, New Jersey, West Virginia, Pennsylvania, Rhode Island, and Mississippi have legalized, licensed, and launched fully functional sportsbooks. States which have legalized sports gambling but has yet to launch their operation include Arkansas.
However, those living in states without legal state-licensed sports gambling can still bet on the 2020 Senate elections on licensed offshore sportsbooks. Many online sports gambling sites which are hosted and licensed offshore are readily accessible worldwide and in the US, except for in Washington and Connecticut. Online you will also find Presidential election odds, House election odds, and Gubernational betting lines.
When Are The Upcoming Senate Elections?
As Senators are up for elections every six years, the next upcoming Senate elections will occur November 3rd, 2020. Thirty-three Class 2 seats out of the one hundred Senate total seats will be up for elections in 2020. This is a very important election cycle as there are only two seats for every state and the party with the majority of seats controls the Senate.
What Is The Significance Of The Senate Elections this Year?
The 2020 election cycle is very significant because the Presidential election occurs in the same year. This election is important because the Senate will essentially serve as the checks and balances for the current or potential new incoming President, as well as, for the House of Representatives. Ultimately, the elected Senators will solidify the tone of decision making for the next six years.
An Inside Look
Currently, there are 53 Republicans, 2 Independents, and 45 Democrats compromising Senate seats. To take the controlling majority of the Senate, the Democratic party would need to gain ten seats and defend any Senate seats up for grabs in the 2020 Senate election. Key factors to consider when evaluating the likelihood of Democrats or Republicans winning a particular state is their attitude towards the incumbent President, which is Trump.
The public opinion of the President is one of the best gauges to determine whether or not the state will vote for Democratic or Republican Senators. However, with the decline of Trump's national popularity, many states are considered toss-ups for 2020. Although the Democratic Party has an uphill battle to fight, the chances of the left securing the Senate is not far-fetched if Trump continues to decline in approval ratings and popularity.
2020 Senate Election Seats
The 2020 Senate elections will encompass several Senate seat races, some incumbents currently seated will reach term limits in 2020 forcing them out of the position for good. Others will be holding re-election campaigns for their seat, few are retiring. The list below provides a look at who is currently filling these seats, however, note that other US Senators could retire early providing another state Senate seat race.
Alabama - Doug Jones (D)
Alaska - Dan Sullivan (R)
Arizona - Martha McSally (R)
Arkansas - Tom Cotton (R)
Colorado - Cory Gardner (R)
Delaware - Chris Coons (D)
Georgia - David Perdue (R)
Idaho - Jim Risch (R)
Illinois - Dick Durbin (D)
Iowa - Joni Ernst (R)
Kansas - Pat Roberts (R)
Kentucky - Mitch McConnell (R)
Louisiana - Bill Cassidy (R)
Maine- Susan Collins (R)
Massachusetts - Ed Markey(D)
Michigan - Gary Peters (D)
Minnesota - Tina Smith (D)
Mississippi - Cindy Hyde-Smith (R)
Montana - Steve Daines (R)
Nebraska - Ben Sasse (R)
New Hampshire - Jeanne Shaheen (D)
New Jersey - Cory Booker (D)
New Mexico - Tom Udall (D)
North Carolina - Thom Tillis (R)
Oklahoma - Jim Inhofe (R)
Oregon - Jeff Merkley (D)
Rhode Island - Jack Reed (D)
South Carolina - Lindsey Graham (R)
South Dakota - Mike Rounds (R)
Tennessee - Lamar Alexander (R)
Texas - John Cornyn (R)
Virginia - Mark Warner (D)
West Virginia - Shelley Moore Capito (R)
Wyoming - Mike Enzi (R)
What Factors Are There to Consider When Betting on the Senate Elections?
For the Senate elections, the factors to consider may include the states' historic trends of bipartisanship, how the current commander-in-chief has dealt with nationwide issues and how this has affected societal perceptions, the current political morale of society and how this may affect the way people view political parties currently in control, and the approval ratings of the current President. Keep in mind that these are not factors to consider when voting for Senators to represent your interests as these are ultimately factors that sway uninformed voters and mass public opinion.
The Senate elections are a great way to take advantage of the new era of gambling in the political world. With major changes in recent elections, the political makeup of the United States can change drastically as the controlling majority for the House and the Senate is subject to change in 2020.

Frequently Asked Questions
1. What is the function of the Senate?
The function of the Senate is to write and vote on new bills that could potentially turn into laws. The Senate, along with the House of Representatives, acts as part of checks and balances system to ensure that no branch of the federal government overpowers another. Out of the 100 seats in the Senate, two seats are allocated for each state to ensure all states enjoy equal representation when making federal laws.
2. How are Senators elected and how often are they elected?
The Senators are elected by the public within their state. Senators serve a term of six years before their seat is open for election.
3. Why is placing bets on offshore sportsbooks legal?
Betting on licensed offshore sportsbooks is legal because there are no federal laws prohibiting this access and unless a state specifically creates laws to prohibit domestic access like Connecticut and Washington. Therefore, placing bets on licensed offshore online sportsbooks is perfectly legal. Licensed offshore sportsbooks also offer betting lines for Presidential elections, Representative elections, and Gubernatorial elections in addition to Senate elections.
4. What are some credible sports betting sites to bet on Senate elections?
Check the sites listed in the table on this webpage for credible sites to safely and legally bet on upcoming US Senate elections. Bettors can also use domestic sportsbooks so long as they are legally licensed by the state you are gambling in.
5. What criteria is used to ensure that a recommended sportsbook site is credible?
Criteria used to ensure that a site is credible includes making sure that the site is licensed by a credible offshore government. The licensed online sportsbook must be hosted in a non-US jurisdiction that has legalized sports betting and is subject to strict regulatory oversight.