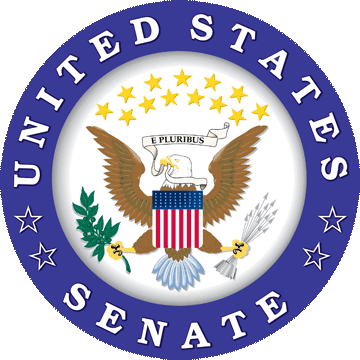 2018 is a pivotal year ushering in a new era of gambling through political betting entertainment. Betting on the Senate elections is a great way to delve into this newfound gambling landscape. As more Americans become involved in politics, a more informed voter based has emerged which has fostered a strong foundation for informed betting on political events and races, including upcoming Senate elections. As states hold their primaries and elect Senate nominees, we will begin to see the odds emerge for the upcoming races.  Once available, we will post the current odds here.
Trusted Sportsbooks For Betting On 2018 Senate Elections
Is Betting On Senate Elections Legal In The United States?

USA political gambling is legal in jurisdictions where sports betting is legal. Currently, Delaware, Nevada, New Jersey, and Mississippi have full legal and functional sportsbooks. States that have legalized political gambling, but have yet to become operational include Pennsylvania, Rhode Island, and West Virginia.
Betting on Senate elections is legal as long as bets are placed on offshore sportsbooks. Many online gambling sites are hosted on offshore sportsbooks and readily accessible worldwide. Online you will also find Presidential election odds, House election odds, and Gubernational betting lines.
When Are The Upcoming Senate Elections?
As Senators are up for elections every six years, the next upcoming Senate elections will occur November 6, 2018. Thirty-five of the one hundred Senate seats will be available for elections. This is a very important election cycle as there are only two seats for every state and the party with the majority of seats controls the Senate.
What Is The Significance Of The Senate Elections this Year?
The 2018 election cycle is very significant because the next Presidential election occurs in 2020 during the tenure of the elected political officials for this election. This is important because the Senate will essentially serve as the checks and balances for the current and potential incoming Presidents as well as for the House of Representatives. Ultimately, the elected Senators will solidify the tone of decision making for the next six years.
An Inside Look
Currently, there are 51 Republicans and 49 Democrats compromising Senate seats. To take controlling majority of the Senate, the Democratic party must gain two seats and defend their twenty-six seats that are currently up for grabs. Key factors to consider when evaluating the likelihood of Democrats or Republicans winning a particular state is their attitude towards the incumbent President, which is Trump.
The public opinion of the president is one of the best gauges to determine whether or not the state will vote for Democratic or Republican Senators. However, with the decline of Trump's national popularity, many states are considered toss-ups. Although the Democratic Party has an uphill battle to fight, the chances of the left securing the Senate is not far-fetched.
Arizona, Florida, Indiana, Missouri, Nevada, North Dakota, and West Virginia are considered equally likely to be Republican or Democratic at the end of midterm elections. According to CNN, all of these states are likely to switch political parties in addition to Montana, Minnesota, and Ohio.
Democratic Senators Causing Conversation
A few interesting political matchups are occurring in Florida, Indiana, and West Virginia.
Joe Donnelly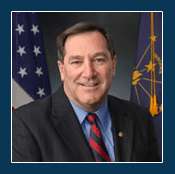 Democratic Senator Joe Donnelly of Indiana has been causing many conversations for years about his occupation of the Senate seat. He has repeatedly spoken against international trade agreements that encourage outsourcing. However, his family business has utilized outsourcing by using Mexican factories to provide products.
Although Senator Donnelly has sold his stock in the company following the exposure, the Republican party relentlessly taunts him by dubbing him "Mexico Joe" and even sending a full Mexican mariachi band to one of his campaign stops. Nevertheless, Senator Joe Donnelly has announced that he is running for re-election.
Bill Nelson
Democratic Senator Bill Nelson will defend his seat against Republican Governor Rick Scott if he decides to pursue a Senate seat. Although Trump won Florida in the presidential election, his public approval rating has declined since 2016 and he now has a majority disapproval rating.
This reveals negative odds for Governor Rick Scott securing the seat, but money plays a huge factor in the campaigning process. Governor Scott has access to substantial funds to utilize for his campaign, but Bill Nelson is still favored by the majority with narrow margins over the Republican party.
Joe Manchin
Lastly, Democratic Senator Joe Manchin of West Virginia exudes conservative ties as his associations with Trump involved conversations about becoming a Cabinet member. President Trump is very popular in West Virginia as he won with an overwhelming percentage of 69%.  In reference to Manchin, Trump says "He talks. But he doesn't do anything. He doesn't do." Therefore, Senator Manchin's ties with President Trump may or may not help him in this deeply Republican state. This is one region where Trump could possibly maintain a favorable rating which will impact how other political positions are perceived.
Republican Senators Causing Conversation
As President Trump picked Brett Kavanaugh to become a Supreme Court Justice, Senators must confirm the pick with a simple majority. Republican Senators Lisa Murkowski and Susan Collins have been thrust into the limelight as a result of pressures within the Republican party to confirm President Trump's nomination. Although they are not up for re-election in this term cycle, their votes may change the trajectory of bipartisan votes as the Republicans and Democrats struggle for controlling the majority of the Senate.
Susan Collins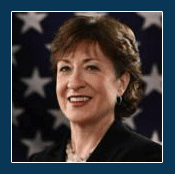 Senator Susan Collins is also being watched closely as her vote would also seal Kavanaugh's nomination into the Supreme Court. Senator Collins previously mentioned that she "always look for judges that respect precedent" in regard to court rulings such as Roe v. Wade.
During their conversation in which Senator Collins probed his stance on a wide range of issues, Kavanaugh confirmed that he believes Roe v. Wade to be a matter of settled law, which implies that he will respect precedent if nominated. Although Senator Collins believes their meeting to be productive, she will not disclose her decision until after Kavanaugh's confirmation hearing.
Lisa Murkowski
Republican Senator Lisa Murkowski is under pressure from many of her fellow party members to vote for Brett Kavanaugh, but she refuses to succumb to political pressures. She has sided with Democrats on many issues such as abortion and her individual vote will make history. Senator Murkowski is in no rush saying that her vote may take days or weeks.
She states that there is simply not enough information and all senators must do their "due diligence" in confirming one of the most powerful legal officials in the United States. She will review his record carefully as she asserts: "There's a lot of work to be done before I think a real, fair analysis of Judge Kavanaugh and his qualifications to serve on our highest court".
What Factors Are There to Consider When Betting on the Senate Elections?
For the Senate elections, the factors to consider may include the states' historic trends of bipartisanship, how the current commander-in-chief has dealt with nationwide issues and how this has affected societal perceptions, the current political morale of society and how this may affect the way people view political parties currently in control, and the approval ratings of the current President. Keep in mind that these are not factors to consider when voting for Senators to represent your interests. These are ultimately factors that sway uninformed voters and mass public opinion.
The Senate elections are a great way to take advantage of the new era of gambling in the political world. With major changes in recent elections, the political makeup of the United States can change drastically as the controlling majority for the House and the Senate is subject to change.

Frequently Asked Questions
1. What is the function of the Senate?
The function of the Senate is to write and vote on new bills that could potentially turn into laws. The Senate, along with the House of Representatives, acts as part of checks and balances system to ensure that no branch of the federal government overpowers another. Out of the 100 seats in the Senate, two seats are allocated for each state to ensure all states enjoy equal representation when making federal laws.
2. How are Senators elected and how often are they elected?
The Senators are elected by the public within their state. Senators serve a term of six years before their seat is open for election.
3. Why is placing bets on offshore sportsbooks legal?
Betting on offshore sportsbooks is legal because state laws have jurisdiction over state citizens, but state laws have no jurisdiction over the sportsbook that is hosted offshore. Therefore, placing bets on online sportsbooks is perfectly legal as long as they are offshore. Offshore sportsbooks also offer betting lines for Presidential elections, Representative elections, and Gubernatorial elections in addition to Senate elections.
4. What are some credible sites to bet on Senate elections?
Check the sites listed in the table on this webpage for credible sites to safely and legally bet on upcoming US Senate elections.
5. What criteria is used to ensure that a site is credible?
Criteria used to ensure that a site is credible includes making sure that the site is licensed by a credible source. The sportsbook must be hosted in a jurisdiction that has legalized sports betting and is subject to strict regulatory oversight.