Everything You Need To Know About Betting On Political Elections Safely & Legally
Politics has always been a critical part of society, and political betting has been a natural byproduct of governance as the public speculates on who will lead their communities and what their chances of winning are. If you're interested in the election betting market, we're here to explain exactly how the industry works, who the key players are, where you can wager on their campaigns, and more.
From Presidential primary odds and debate props to Trump impeachment betting and how the coronavirus has upended the entire 2020 Presidential election, we'll show you how to bet - and who to bet on - at the best offshore sportsbooks taking election wagers. These sites are legal and safe to use, allowing bettors to line their pockets with cash while also celebrating the victory of their favorite candidate.
Top Rated Sportsbooks To Legally Bet On Politics In 2023
Why Bet on Politics?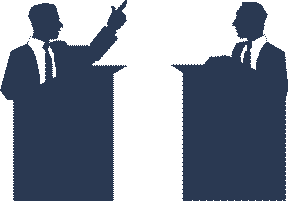 Political wagering is a great betting market option because it relies heavily on the attitude of the public toward current and potential political leaders and officials. Political polls, articles, and opinion pieces can often provide bettors with an indication of how the public is leaning in regards to a specific candidate or event. Political wagering can go beyond a single individual and is also a great method to secure sizable payouts based on proper research.
While the political betting market is at times predictable because historical trends often reveal future outcomes of various elections and political events, it can also be unpredictable in terms of scandals, crimes, and other world events which can turn a solid bet into instant pudding. Remember, Bernie was a sure thing until he wasn't, and Trump seemed unbeatable until everyone in America caught a cold and called in sick. Now? Well, that's where you make your money!
Types of Bets Available For Political Wagering
Most election bets are of the straight moneyline variety (bettors simply pick a winner), while prop bets and other specials are often over/under wagers or yes/no bets. As a general rule, each sportsbook will have different political lines posted, though there is usually some overlap.
To maximize your political betting opportunities, you should join several offshore books and shop lines to find the most attractive odds, funniest wagers, and the best values possible. The most popular types of political bets provided by the best online politics and betting sites include the following:
Election Bets - These are wagers on which politicians will win particular contests. These encompass primary elections, state-by-state electoral vote counts, and general elections. Usually, most election wagers are on national contests, but you can also find certain state races featured (House, Senate, Gubernatorial). Election odds are almost always presented as straight bets.
Futures Bets - These bets are placed far in advance of a future event, like an upcoming election. Such bets can have the smallest risks with the largest payouts if you win. The best example of an election futures wager is betting on the candidate to win the 2020 Presidential election months or even years before the November vote. For most of the Trump presidency, for example, 2020 futures have been a hot commodity on political betting sites.
Proposition Bets - Also known as prop bets, these are usually presented as yes/no or over/under lines. Political prop bets cover just about everything that doesn't have to do with election outcomes themselves. Examples of these types of wagers include debate props, coronavirus props, Trump impeachment odds, Presidential resignation odds, and various wacky wagers on things like the next country to declare war on the US or the next terrorist to get killed or captured by the American military. You can even wager on things like how many times President Trump will tweet during a given political or sporting event!
Regional Politics Covered In This Guide
This site covers major political events from a variety of regions. We look at critical elections like congressional midterms, Presidential primaries, and general elections, as well as various party politics and the stances of individual candidates. Right now, globally, most sportsbooks are focused on US election odds, as America – particularly during the Trump years – has been the focus of bettors worldwide.
United States Election Betting
Betting on US politics is a growing area of the offshore gambling industry, though domestic US sportsbooks do not accept wagers on election outcomes. Thus, to wager on politics, you must do so with the reputable international sportsbooks listed here.
This section of our guide will provide in-depth information on the Presidential primaries and general election, Senate elections, House elections, and Gubernatorial elections. You'll also learn about the types of bets to place, handicapping factors to consider, current odds, tips for betting on each particular election, and analysis of select candidates.
Visit our USA Political Betting Odds for more information.
Factors To Consider When Placing Political Bets
First, bettors must understand the type of government on which they are betting. In all betting, especially when it comes to political wagers, it is important to research the current social climate and how the provided betting odds were formed. Although political odds are not the only guideline for making political bets, they can aid in gauging public opinion along, and many pundits consider them to be more truthful or representative than traditional polling.
In straight bets on election outcomes, it is best to start by evaluating the social climate and popularity of the candidates in any given race. Also, consider their power to influence the public and their constituents, as well as any negative news or unpopular policies they either agree with or are involved with.
For futures bets, consider the likelihood of different factors occurring before a given election or debate takes place and what other influences are likely to sway the outcome of these events. This includes scandals, administrative changes, foreign relations and alliances, and more.
Regarding proposition bets, it is best to research the history of behaviors and actions of any individual the political prop bet is targeting before wagering real money on a result. Prop bet results can be unpredictable, such as an outcome not mentioned on the betting line. For example, a wager like "What color tie a candidate will wear during the debate?" may be derailed by that candidate bucking expectations and opting not to wear a tie at all.
Tips for Political Gambling
There are several tips and tricks when it comes to how to bet on politics. Sports bettors will of course be familiar with some of these political betting strategies, but the market has some peculiarities that must also be taken into account. Politics, unlike sports, is ultimately only loosely empirical. Most election results are predicated on trends, fads, and emotions affecting the population at large. Remember, fans have little say in the outcome of the Super Bowl, but they have tremendous say in the outcomes of elections.
The biggest tip we can provide is to not chase losing bets. Staying level-headed and maintaining detachment is vital when gambling on politics. Rather than wagering with emotions, using unbiased logic and researched information when placing a wager on an event will result in a higher chance for success. However, it is also crucial to utilize intuition when necessary, and it's a delicate balance (unlike the national budget).
Another tip we can provide is to not bet on every election or race available. Instead, only bet on the ones you feel you are most likely to win. This seems obvious, but you'd be surprised how many people bet "straight ticket." Specialize as much as possible in various areas, whether that be on certain types of elections or on certain political regions, as this specialization will improve your chances of success far more than placing bets on a whim in hopes of a yuge payout. Underdogs are underdogs for a reason, but 2016 Trump bettors made a mint by being tuned into the people instead of the mainstream media.
No matter where in the world bets are placed, the information and tips provided here will aid your political betting endeavors. Be sure to check the sportsbook table above for reliable, safe, and secure platforms to bet on politics no matter where you are in the world.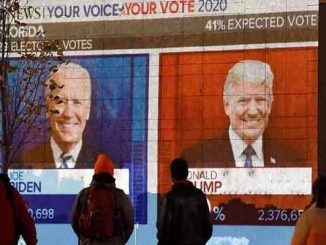 Americans everywhere are on edge, with no clear presidential winner in sight. Both Donald Trump and Joe Biden have realistic paths to victory, and too many variables are in play to decidedly know when a winner will be declared. Before we get into the presidential betting lines and hypothetical outcomes, let's dive into what's happening in the crucial Senate and House races. Democrats hoped to […]