As politics has always been a critical part of society, political betting has been a natural byproduct of governments as the public speculates as to who will lead their communities and the behavior of these individuals. Here we examine a few key aspects to further understand the skeletal structure of the political gambling industry and utilize these universal tools to better your chances of success.
Top Rated Sportsbooks To Bet On Politics
Why Bet on Politics?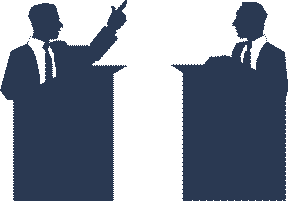 Political wagering is a great betting market because it reveals the attitudes of the public towards their leader. It is also a great method of securing sizable payouts based on proper research. The political betting market is at times the most predictable because historical trends can reveal future outcomes of various elections and political events.
Types of Bets
The most popular types of bets include:
Moneyline bets- bets on who will win the election outright.
Futures bets- bets placed far in advance on a future event. This bet can have the smallest risk with the biggest payout.
Propositions bet- Unique bets developed for specific events.
Regional Politics Covered In This Guide
This site will cover major political events from a variety of regions.  We will look at critical elections, political parties, and individual candidates. As we continue to develop our content for political betting relevant on a global scale, you will see the regions added below.
United States
Betting on the USA political elections is a growing area of the gambling industry. This section of our guide will provide in-depth information on the Presidential elections, Senate elections, House elections, and Gubernatorial elections including the types of bets to place, factors to consider, current odds, tips for betting on each particular election and analysis of select candidates. Visit our USA Political Betting Guide for more information.
Factors to consider when Placing Political Bets
Understand the type of government in which you are betting. In all bets, research the political betting odds. Although they are not the only guideline for making political bets, they can aid in gauging public opinion.
In moneyline bets, evaluate the social climate and popularity of candidates. Also, consider their power to influence the public and their constituents.
In futures bets, consider the likelihood of different factors occurring before the event takes place and what other influences are likely to sway the outcome of the event.
In propositions bets, research the history of behaviors or actions of individuals before betting on what the individual will do next.
Tips for Political Gambling
Do not chase losing bets. Staying level-headed and maintaining detachment is vital when gambling on politics. It is important to not bet with emotions, but rather with logic and information on the event that is taking place. However, utilize intuition when necessary. Do not bet on every election; bet on the ones you are most likely to win. Specialize as much as possible in various areas, whether it be on certain types of elections or in certain regions. Specialization will better your chances of success rather than placing bets on a whim for hopes of payouts.
No matter where in the world bets are placed, the information and tips provided here will aid your political betting endeavors. Be sure to check the table above for reliable, safe, and secure sites to bet globally.
Frequently Asked Questions
How do odds work?
Odds are fixed by bookmakers to ensure they will not lose substantial funds at the end of events. When betting on the favored choice, a low-risk yields low payout. Equally, betting on the unsuspecting choice, a high-risk yields higher payouts.
How are gambling websites assessed for security?
The gambling site must have a license from a regulatory agency. The license must be currently in good standing. The site must have firewall protection, antivirus protection, and anti-fraud protection. The website must also have encrypted security to ensure that users' information is safe. Additionally, a technical team must monitor the security of the site. We ensure that the sites listed in our table of gambling sites meet these requirements.
What political elections can I place bets on in the US?
Every political election that is included in sportsbooks can be legally betted on. These include the Presidential, Senate, House, and Gubernatorial elections to name a few. Betting on political elections will be more readily available as each particular election draws near.