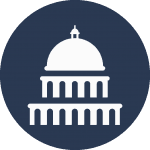 As with the US presidency, House seats, and Senate seats, governorships are also on the line in 2020. There are 11 state governorships up for election this year, and only one of those seats is term-limited (Montana). The re-election rate for governors is not quite as high as those for members of Congress, which means that bettors will have the opportunity to wager on most or all of these 2020 gubernatorial elections.
If you want to bet on governors, of course, the only place to do so is at an offshore sportsbook that offers election betting odds. These sites are safe and legal to join, and you can win real money wagering on each candidate that is running for their state's highest office. To learn more, our Gubernatorial election betting guide has the goods, so read on and cast your "vote"!
Best Online Sportsbooks For Betting On The 2020 Governor Elections
Is Political Gambling Legal In The United States?

Yes! However, there's a caveat: You can only legally bet on politics at offshore sportsbooks sites. No domestic sports betting operator offers political betting odds, and it's explicitly illegal in many states for them to do so. But even in states where election betting markets would be legal to offer to American gamblers, no sportsbook currently does.
Whether or not any US-based book will eventually get into political wagering remains to be seen, but offshore operators offer dozens (if not hundreds) of US election and political lines to choose from. Betting on the 2020 gubernatorial elections will be available at these sites as the races get closer to their November 3 election date.
Note: In Washington and Connecticut, there are state laws that forbid all forms of online gambling, including political gambling. If you live in WA or CT, you can still sign up and wager on governorships and other races, but you must do so at your own risk. Though we've never heard of any state resident being fined or arrested for betting online, you are advised to follow all local laws.
2020 Gubernatorial Elections
On November 3, 2020, 11 state gubernatorial races will be held. Ten of those seats are held by incumbents who are eligible for re-election, though several governorships are likely to be hotly contested, particularly given the events surrounding the 2020 elections in general.
Between governor-enacted coronavirus lockdowns and massive rioting in many states, more politicians than usual will be on the hot seat during this governor election cycle.
The following states will be holding gubernatorial elections in 2020, and you should be able to bet on all or most of them soon when sportsbooks post their lines.
Delaware
Delaware Democratic Governor John Carney, Jr., is not term-limited, has decided to run for reelection. Carney won the DE governorship in 2016, and the state's terms are set at four years. In November, Carney will face off against Republican challenger Julianne Murray
Indiana
Eric Holcomb, Indiana's Republican governor, won his post after incumbent Mike Pence dropped out of the governor's race to become Donald Trump's Vice President. Instead of withdrawing from the race himself, Holcomb – Pence's erstwhile running mate – decided to run for the highest office himself. He won on the second ballot in a close election, taking 51.4% of the vote while Democrat John R. Gregg won 45.4%. Holcomb is expected to win reelection against Democrat Woody Myers.
Missouri
Gov. Mike Parson (R) assumed the office of Missouri governor after Gov. Eric Greitens resigned, and he's been in the post for just two years. However, Parson is a popular politician in MO, and he is projected to win his second term in 2020. Nicole Galloway (D) is not going to let Parson win without a fight.
Montana
Montana Gov. Steve Bullock (D) is term-limited and cannot run for reelection. However, MT is considered a purple state, and the 2020 Montana governor election is considered a toss-up in terms of party control. The next Governor of Montana will be either Mike Cooney (D) or Greg Gianforte (R), and we'll find out on November 3rd.
New Hampshire
NH Gov. Chris Sununu, a Republican, is a popular political figure in the state, and he is eligible for reelection in 2020. New Hampshire governors are not term-limited, and Sununu is running for his third term. In 2016, Sununu won a tight race, taking 48.8% of the vote compared to Colin Van Ostern's 46.6%. In 2018, Sununu won more convincingly, beating Democrat Molly Kelly, 52.8% to 45.7%. He is projected to defeat Democrat Dan Feltes in 2020.
North Carolina
Roy Cooper (D) is the current governor of North Carolina, having won an extremely close race in 2016 against Republican Pat McCrory, the incumbent. The final vote was 49.0% to 48.8%. North Carolina is likely to remain blue, but Republican Dan Forest is all in and is sure to give Cooper a solid challenge.
Utah
Utah Governor Gary Herbert is not term-limited, but he is not running for re-election in the state. However, regardless of who's on the ballot in 2020, the state is likely to be held by the GOP, as it is rated "solidly Republican" by most election polling services. On November 3rd, Utah voters will decide between Spencer Cox (R) and Chris Peterson (D).
Vermont
Republican Phil Scott is the current governor of VT. He won the 2016 Vermont gubernatorial election with 52% of the vote, winning by 8.7 points. He then won reelection in 2018 with 55.4% of the vote, beating his Democratic rival by 15 points. As a Never Trumper, Scott seems a safe bet to defeat DNC challenger, David Zuckerman, but stranger things have happened before in the political arena.
Washington
Gov. Jay Inslee, who ran for President in the early part of the 2019-2020 campaign cycle, easily won another term as Governor of Washington, mowing through a large field of candidates. Now in his third term, Inslee was the surest bet for reelection, and Washington governor odds never appeared on the betting boards for this reason.
West Virginia
Gov. Jim Justice is a particular favorite of ours, given that he's a gamblin' man and casino owner. Indeed, it was Justice's Greenbrier sportsbook that attempted to accept political bets on the 2020 Presidential election before the state shut those lines down, so he's got a place in our hearts. Justice is a Trump supporter who switched from the Democratic Party to the GOP in 2017. WV is rated as "solid Republican" by most pundits, so oddsmakers aren't giving Ben Salango (D) much of a chance against Justice.
Why Bet On Gubernatorial Elections?
Betting on the 2020 gubernatorial elections is a great way to get involved in the political wagering market. While most betting sites have the majority of their lines on the Presidential election and related proposition bets, betting on governor's races is attractive because almost all of those races should be offered at offshore politics betting sites.
Of the 435 US House elections being held in 2020, only a select few will be covered by sportsbooks, and the same is true for the 35 Senate elections in 2020. However, there's a good chance that all 11 governor elections for 2020 will have betting lines, as each race has high stakes and high interest from bettors and voters alike.
2020 Governor Election Betting Strategies
There are numerous factors that influence US political betting lines, and these need to be considered when betting on gubernatorial elections. However, because these votes are statewide, it can be tricky to identify the trends that matter most. Regional elections, like those for US House reps, can be easier to gauge. That said, there are only 11 governorships being contested in 2020, and the following list describes a few things to look for to help you make the most informed election bets:
State congress makeup
Popularity polls
Previous election margins
Support for/against the sitting President (Donald Trump)
Crisis control (COVID-19, 2020 race riots, etc.)
Disaster response
Of all the above factors, political bettors are likely most interested in the crisis control ratings for the candidates in question. That said, none of the governors up for reelection in 2020 have made headlines for overbearing coronavirus lockdowns or lax responses to riots and looting, which are boosts for each.
However, every US state has experienced depression-like economic impacts from both of these ongoing events, and there is potential there for blame, particularly from opposing candidates.
Overall, though, the best indicator of a governor's reelection chances is simply their popularity, which is actually not all that difficult to pin down. Indeed, there isn't a single candidate on the list that seems like a lock to lose.


Frequently Asked Questions
1. If political betting is unavailable in my state, how can I place legal bets on election odds?
You can use online sportsbooks to place legal political bets as long as those books are licensed and hosted offshore. There are no federal laws barring this activity. Nearly all US residents can wager at a licensed offshore sportsbook, except for residents of Washington or Connecticut, as both states bar all online gambling (though these laws are historically unenforced).
2. Which states have legalized domestic political betting?
You cannot bet on politics, elections, or even entertainment odds (i.e. reality TV, awards shows, etc.) at any US-based sportsbook. For all these markets, you will have to use one of the reputable offshore sports betting sites listed here.
3. How long is a governor's term?
This varies by state. Most US states have governorships that last for four years. However, VT and NH governors only serve two-year terms. In states where governors serve longer terms, bettors might have a harder time assessing exactly where each incumbent's popularity stands. Four years, after all, is a long time, and what starts as a promising tenure can sour at any moment.
On the other hand, those states where governors serve two-year terms have different paradigms in place. Namely, these governors never leave the campaign trail, which means they're under a more constant microscope and are easier to handicap from a political betting perspective.
4. How many terms can a governor serve?
This also varies by state. 38 states have term limits of various length, and several states have term limits that apply only to consecutive terms. A few states have no term limits whatsoever. Each state is different, and this is something bettors need to research when deciding whether or not to put money on a particular candidate. If a governor has grown long in the tooth (and short on meaningful action), a change might be inevitable. Generally, American voters don't like dynasties, and this is borne out at the voting booth.
5. What does a governor do?
What is a governor's job? Well, that depends on how seriously each one takes theirs. Nominally, the governor is – for lack of a better comparison – the "President" of his or her state, serving in the same capacity statewide as the US President serves federally. They are in charge of the executive branch of the state government, sign passed legislation into law (or veto it), propose legislation via their outspoken platforms, issue executive orders as needed, and generally run the show.
6. How much do governors make?
Each state has different salaries for their governors, but these are largely irrelevant. As with most high-level political positions, one must generally be independently wealthy to win a governorship, and a governor's salary is thus comparatively small. Some governors decline to accept their salaries at all, in fact.
The average salary for a US state governor is around $130,000. Unfortunately, they don't make enough that their pay factors into most taxpayers' decisions on whether to retain or expel them come election time.
7. Can a governor be impeached?
Yes, a governor can be impeached, and the process is similar to Presidential impeachment in most states. Impeachment is established and tried in the state legislature, as it is at the federal level, though states my have different specific governor impeachment procedures depending on their individual constitutions.
8. Is it possible to recall a governor?
Yes! And if this ever seems likely to happen, or even successfully gets put to a public vote, you can bet there will be betting lines for it. Right now, a few US governors are facing potential recall challenges, including Gretchen Whitmer of MI, who has come under intense scrutiny for her coronvirus and riot responses over the last several months. That said, only two governors have ever actually been removed from office via recall.