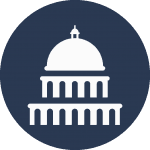 As voters polarize at the polls and become impassioned about the future of America, every level of politics is experiencing a surge in involvement. With diverse demographics entering the polls in unprecedented numbers, now is the best time to become involved in all US government elections, including gubernatorial elections.
As public interest in political races grows, Americans are also becoming more involved in political betting options like betting on the 2020 gubernatorial elections. Once state primaries begin to take place, the odds for upcoming Governor races will begin to surface, however, it is not unusual to see futures odds posted far ahead of the election.
Top Sportsbooks For Betting On 2020 Governor Elections
Is Political Gambling Legal In The United States?

The Supreme Court held in the case of Murphy v. NCAA that the Professional Amateur Sports Protection Act which banned sports gambling in nearly 46 states was unconstitutional. Essentially, this ruling gave states sovereign power within their own borders to either ban or allow sports gambling. This is significant because states that allow sports gambling can enjoy the liberty of allowing political gambling as well, including Gubernatorial elections, Senate elections, Representative elections, and more.
In addition to domestic sports betting options, it is also legal to bet on sportsbooks which are licensed, regulated, and hosted offshore. Betting on a licensed offshore sportsbook is legal because the United States's Federal government has no jurisdiction over offshore sportsbooks operating within legal bounds of the country they are licensed by.
What Is The Role Of The Governor And the Significance Of The Upcoming Gubernatorial Elections?
The role of governors varies in each state dependent upon the constitution within each state. Most governors head the executive branch within their state, as well as, hold veto powers in the process of congressional redistricting lines and new legislative pieces.
On November 3rd, 2020, eleven state and two territorial Gubernatorial races will be held. This is a significant race due to it occurring after the 2020 Census. During the census, redistricting lines will be drawn which will affects the outcome of Congressional and Presidential elections thereafter.
Why Bet On Gubernatorial Elections?
Betting on the 2020 Gubernatorial elections is a great way to get involved in the political arena. Gubernatorial races do not necessarily affect the outcome of the elections but can signify a party stronghold in a state. While voting is a great way to express a personal desired outcome for the state an individual lives in, betting on politics is a great way to invest in the perceived realistic outcome of multiple states.
Key States On The Radar
States that are on the radar are states that are equally likely to have a Democratic or Republican governor. Tossup states involve those states without a clear predicted outcome. The eleven states participating in a Gubernatorial race in 2020 include Delaware, Indiana, Missouri, Montana, New Hampshire, North Carolina, North Dakota, Utah, Vermont, Washington, and West Virginia.
Factors to Consider When Betting On Gubernatorial Elections
There are numerous factors to consider when betting on Gubernatorial elections. Some factors include the voter trends of political parties within each state and the stakes of the current Gubernatorial election. Very similar to Presidential elections, it is important to consider the social climate of the American society when the Gubernatorial elections occur.
It is also important to consider events within the states' borders and the current state of the economy within said specific state.
Factors That Influence Political Betting Odds
Factors that influence US political betting odds include who is running for the position as governor, the reputation of the sitting governor, and how their actions reflect on their political party. Also, political agendas and associations play a huge role in the potential success of the candidate. For example, many Democratic politicians align themselves with Trump in red states.
This may appeal to the Trump voting base that won Trump the presidency in that state and may also win the governor a position in office. Betting on Gubernatorial elections is a great way to reap profits of political betting so be sure to conduct plenty of research in order to place an informed bet.


Frequently Asked Questions
1. If political betting is illegal in my state, how can I place legal bets?
You can utilize online sportsbooks to place legal bets as long as they are licensed and hosted offshore, meaning these sites are not hosted in the United States. Nearly all US residents can wager on a licensed offshore online sportsbook, except for residents in Washington or Connecticut due to explicit state laws.
2. Which states have legalized domestic betting?
Currently, Nevada, Delaware, New Jersey, Rhode Island, Pennsylvania, West Virginia, and Mississippi have legalized sports gambling within their borders. Arkansas has also legalized sports gambling but has not launched their gambling operations as of yet.