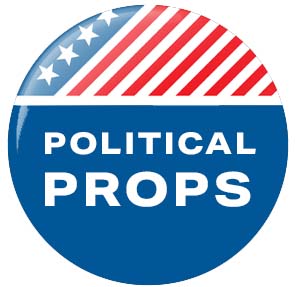 There's no question that betting has become an integral component of the political process. The popularity of US political prop bets has grown dramatically over the years. Americans actively wonder who will lead the country and their respective states and are able to interact with the system through the USA political betting market.
The 2016 Presidential election set the political world on its head. The Donald Trump upset over Hillary Clinton fixated national attention to the nuances of predicting who will sit in the commander in chief's office. Media ratings for political events have gone up, and public awareness of the actions of state Congressmen and Senators has increased as well.
Sportsbooks have caught onto the buzz surrounding politics and are offering robust political prop betting lines. They offer everything from presidential election props, House race props, Senate race props, impeachment props, gubernatorial props, debate props, and more.
Read our guide to understanding US political prop bets and discover the best political props on the 2020 Presidential election.
Where To Find Prop Bets On Election And Other Political Events
The best political prop bets on the 2020 US Presidential election, electoral college prop bets, debate prop bets, and a plethora of other political betting lines are found on our recommended political betting sites.
International online sportsbooks, like the ones we listed in the section below, constantly monitor political events, with their oddsmakers creating competitive odds and betting lines,  including the most up-to-date and most interesting political prop bets. These sportsbooks not only cover US political events, but other noteworthy international political events. For example, the Brexit political prop bet was offered and received high action.
You won't be able to find any US domestic sportsbooks offering political prop bets, or any type of political betting for that matter. While some US states prohibit political betting, others simply do not offer those lines.
Top-Rated Sportsbooks Offering Political Prop Bets In 2023
What Are Political Proposition Bets? How Do They Work?
You may be wondering what political proposition bets even are. Simply put, political prop bets are betting lines that sportsbooks offer on a variety of political events. Political proposition bets focus on a specific outcome or action that occurs during a political event. For example, a political proposition betting line on the 2020 Presidential election reads: Who will win the 2020 Presidential election?
Political prop bets can vary dramatically given the nature or context of a certain political phenomenon. We list a few political prop bet categories below.
Elections – Presidential election winner, state Senate election winners, Congressional election winners, party to take control of the Senate/House, will X party win that state's electoral college, age, or gender of election winners, etc.
Debates – who will say X first, what will X wear, how many times will X say Y, will X call Z a racist, etc.
Scandals – will X be arrested, will X have legal consequences, etc.
Impeachment – will X be impeached, will X reject the impeachment, will X call the impeachment a 'hoax', etc.
Is Betting On Political Props Legal?
Yes, it is legal to bet on political props as long as the bets are placed at a sportsbook that is operating legally within the industry. Since the repeal of PASPA, the sports betting market has expanded rapidly across US states. Unfortunately, domestic sportsbooks have not engaged in the hype around political betting. Legal domestic sportsbooks do not offer political betting lines.
Alternatively, it is not illegal for a US citizen to find political prop bets through online sportsbooks, with the exception of residents of Washington and Connecticut. WA and CT have prohibited all forms of online gambling, though they have yet to enforce these restrictions.
Residents in the remaining 48 out of 50 states can wager with a legitimate online sportsbook without violating any state or federal gambling laws.
Understanding Political Prop Bet Types
Within the category of political prop bets, there are a few general types you will encounter. These proposition bets usually come in the form of a straight moneyline bet, totals and futures.
Debate props
Election props
Primary props
Electoral College props
General props